Insulation Replacement/Encapsulation
Limit Heat Gain and Heat Loss
Commercial Air Ducts move conditioned air throughout almost every space in your facility. Heated, cooled, and ventilated air is carried from the furnace, boiler, heat pump, and/or air conditioning system everywhere in your building to maintain the comfort of your occupants.
Insulation plays an important role by:
Greatly reducing heat gain or heat losses as cooled or heated air travels through your ductwork.
Avoids condensation in cold ducts
Reducing noise from traveling through your duct system.
Does Your Insulation Need Help?
Eventually, insulation becomes worn out, damaged, or even moldy (remember: heat and moisture are ideal for mold growth). When this occurs, it's time to replace or encapsulate your HVAC system insulation to maintain peak function, occupant health, and comfort.
Signs of Insulation Problems:
Insulation is detached from intended locations
Holes/Tears in the insulation's backing material
Discoloration/staining: this is usually a sign of condensation damage
Insulation is wet: in most cases, this requires a replacement of your insulation
Mold: if you notice any signs of mold, it needs to be treated as quickly as possible
Sudden occurrence of a musty or mildew smell
Sudden increase in HVAC noise, including whistling or creaking sounds through the ductwork.
Pacific AirCare provides insulation replacement and encapsulation services.
When the condition of your insulation won't permit effective encapsulation, it needs to be replaced. Our certified team can handle all your HVAC duct insulation replacement needs.
Professional HVAC Duct Insulation Replacement
The certified technicians of Pacific AirCare adhere to NADCA standards when replacing HVAC duct insulation. Non-certified service providers generally are NOT aware of these requirements: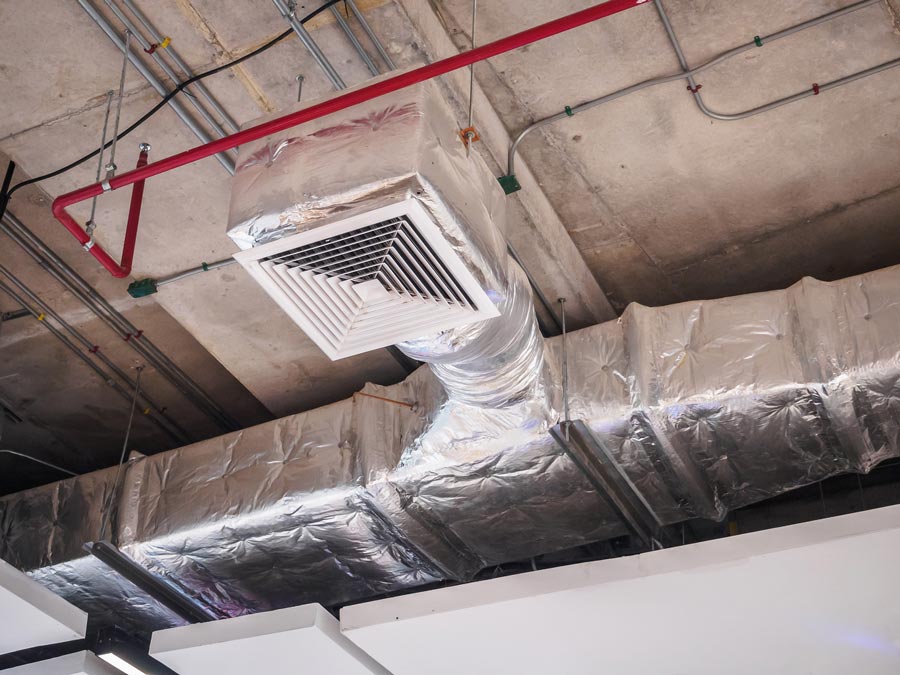 Scrape Base Surfaces Clean: ALL elements of old insulation must be removed for an effective replacement to take place. This means on the interior surfaces of ductwork where it meets the insulation, all of the fiberglass and all of the material should be removed. All of the glue or fixative must be removed as well. Your Pacific AirCare certified technician knows how to accomplish this in a time-wise and effective manner…and how to ensure the clean surface meets NADCA's code.
New Material Installation: Due to local, state, and federal regulations, new materials must adhere to specifications in the same way as the old materials. Failure to do so could result in mandatory removal and replacement. Pacific AirCare's certified professionals consider energy ratings and other factors, as well as being aware of any additional new standards that may apply.
What is Encapsulation?
Pacific AirCare is certified to apply the Hardcast System to encapsulate your existing HVAC insulation.
Hardcast coats the existing insulation, providing a sealant that keeps it attached to the ductwork while sealing any leaks and tears. Hardcast manufactures an extensive line of water- and solvent-based insulation adhesives that provide superior adhesion and long-lasting performance for virtually any duct system application. The Hardcast Encapsulation process prevents mold and provides an effective seal over your insulation.
Pacific AirCare technicians are Carlisle certified in the Hardcast System.